Albert Fung over at Axon Interactive posted a developer blog about creating an Elephant model in their upcoming game, Quench. It's a great read for those interested in game development and 3D modelling.
"I'd like to start with an overview of our 3D workflow. Generally speaking, I would receive concept sketches and pre-production specifications from our team members, and start building rough 3D models in Cinema4D, our choice of 3D production software. I would then add in lights and colors on the model to enhance its appearance, and then import this model into our gaming engine, Unity3D."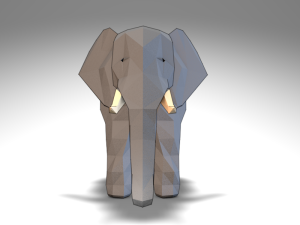 Make sure to check out the full article here.