Friends of the site Button Mash Games have been busy working away on a iPad version of Matt Leacock's Forbidden Desert, the sequel to the video game version of Forbidden Island (which, by the way, Patreon's got last November).
Forbidden Desert has officially been sent to Apple for approval. Sean reached out to me to share the good news, and shared some screenshots of the game:
I can't wait for the board gamers out there to get their hands on this. We spent a lot of time fine-tuning over the last month and I think the game is playing really well. When it lands in the App Store, players can expect beautiful artwork, fun animations, an intuitive UI, and the same incredible challenge of the original game. Watch out, Forbidden Desert is a tough one!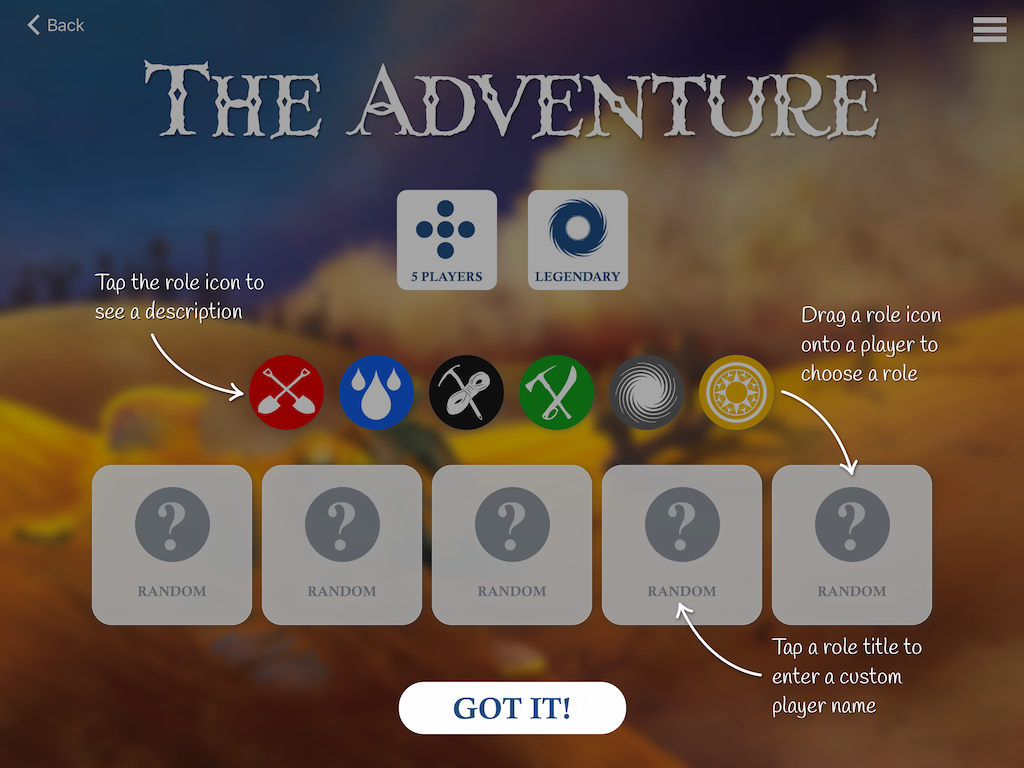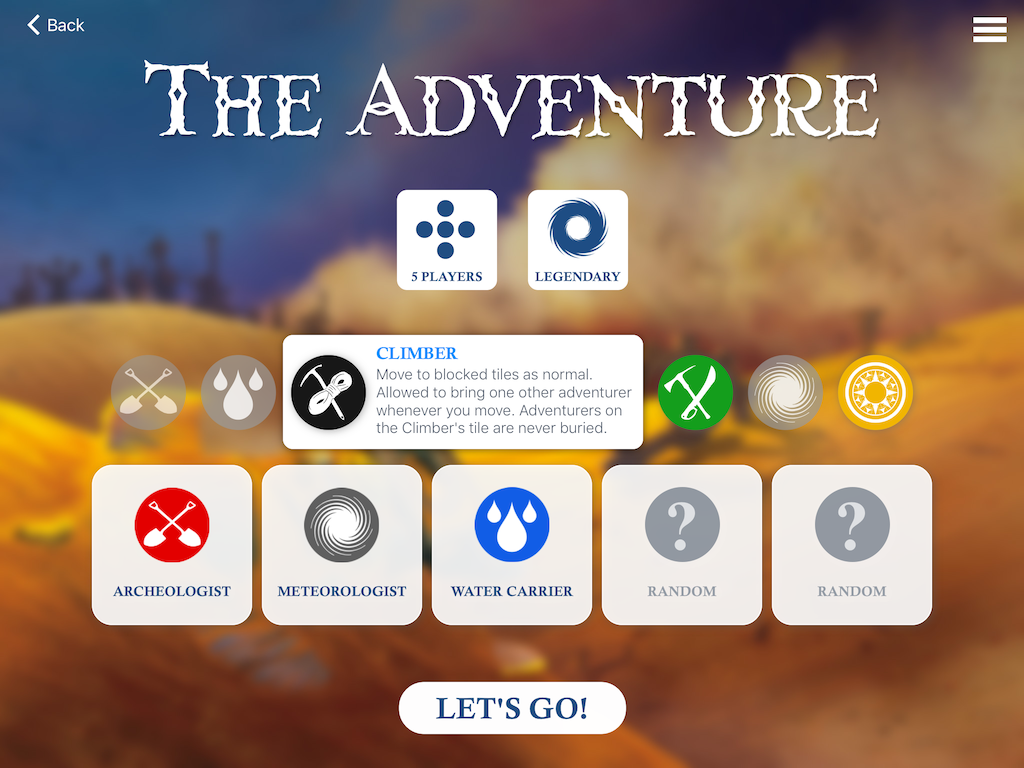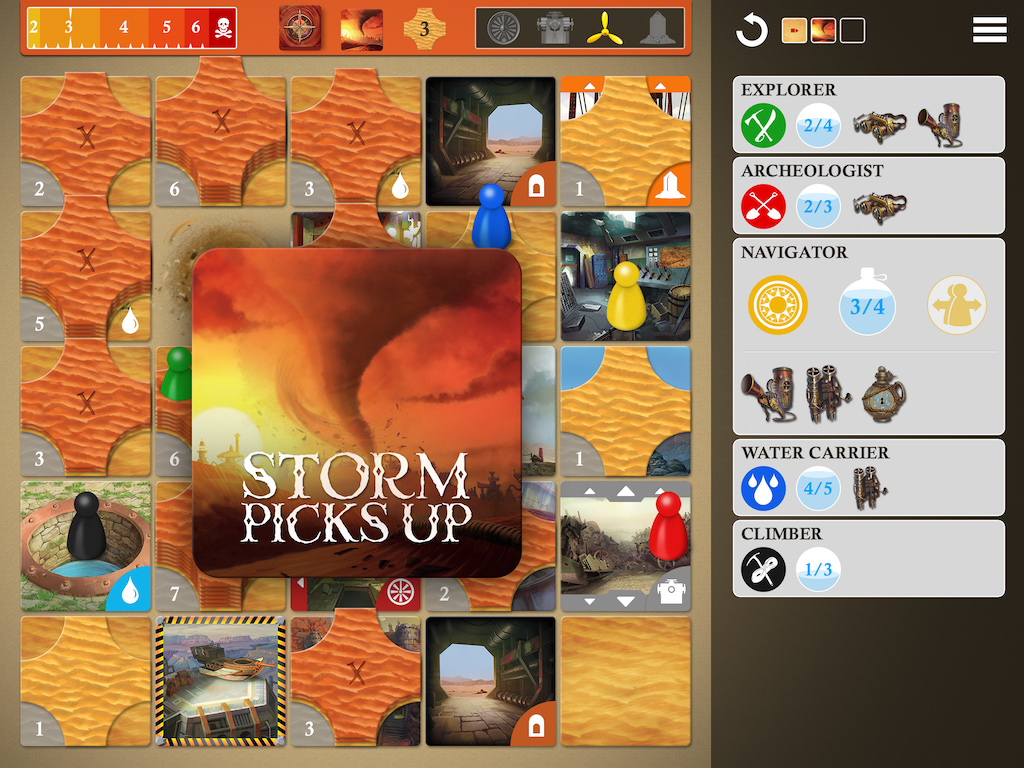 With Forbidden Desert now in the hands of Apple, it's a matter of time before we see it on the App Store. Once it is finally released, we'll be sure to let you know. In the meantime, don't forget to check out Forbidden Island on iOS.